Build your career with NDTTech.
Not just Certification!
NDTTech was founded in 1998 with the objective of advancing the science, technology and application of Nondestructive testing and to impart the specialized skills required by the professionals engaged in NDT, Engineering Inspection, Construction and Quality Control.
We offer training, consultation, development of automated systems and inspection services in Nondestructive testing, Engineering Inspection and quality control.
NDTTech is promoted by senior NDT professionals who have been very active in the development of technology, applications and training of professionals in India and abroad.
So far, majority of the NDT professionals in India had been trained on- the-job by their employers, as no organized training facilities were available. NDTTech is trying to bridge this gap by providing the required training with a combination of classroom training and on-the-job practicals.
Non Destructive Testing is a career for the high technology age and NDTTech realizes the responsibility placed on an NDT professional.
Our mission is to provide quality training that will empower students to gain a clear insight into their chosen subject and not just certification. Our courses, among the best in the industry, have the perfect balance of classroom training, hands on practicals, opportunities to practise independently and rigorous examinations that guarantee a great deal of mastery and self confidence to any student who aims to be a true professional.
Over a period of 22 years, we have trained over 1000 NDT professionals around the globe who are actively working in the fields of NDT, Engineering Inspection and Quality Control.
Training to International standards
Courses in NDT currently offered by NDTTECH are formulated based on the requirements of the personnel qualification and certification in Nondestructive testing Recommended practice No. SNT–TC–1A of The American Society For Nondestructive Testing Inc. ( www.asnt.org ) For this reason, the employers may find the training offered to the successful candidates are of real use.
All star faculty
Our faculty consists of a panel of several well-qualified instructors and examiners who have 20 – 40 years of diverse, solid experience in the Nuclear, Fossil, steel, Oil and Gas industries and who have actively been involved in the training of NDT professionals in India and abroad.
At NDTTech, all NDT courses are conducted ONLY by ASNT certified level III instructors, Welding Inspection courses are conducted by the American Welding Society Certified Welding Inspector or CSWIP 3.2 Senior Welding Inspector and ISO 9000 courses are conducted by Certified Lead Assessors.
Cutting edge equipment
State of the art NDT instruments, both manual and fully automated systems are available with us for hands on experience. A technical library with a number of books and reference material on NDT and engineering Inspection are provided to assist the students in the acquisition of specific knowledge required.
NDTTech has also developed several custom software programs for specific NDT applications as well as for training, testing and self evaluation purposes, which are available to all students.
I am one among the hundreds who is proud to say that 'I was a student of NDTTech Kottayam'. The classes you conducted were excellent and as of my knowledge no other NDT Institute will match you for your professionalism.Radhakrishnan S. Nair, PMT Quality Team Leader, Saudi Aramco Total Refining & Petrochemical Co. (SATORP)
Convenient facilities
Regular round the year course schedules
Examinations immediately following courses
Refresher courses and re examination options
Large air conditioned classrooms
Fully equipped laboratories
Technical library with books and reference material
Manual and automated NDT equipment
Large inventory of reference blocks and test specimens
Computers in class
Specialized custom training and testing software
Batch size restricted to a maximum of 12 students to ensure personal interaction
Located on MC Road close to Kottayam
Close to town for other accommodation options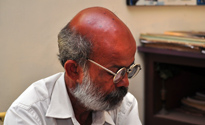 P.K. Kurien
Managing Director, Resident Faculty
ASNT Level III in ET and RT. Former Level III in UT. Extensive experience in Inspection and Nondestructive testing, design and installation of Test systems. Started his career with Nuclear Power Corporation of India (NPC) and later worked in senior roles in places like Iran, Mumbai and other Middle East Countries. Founded the company NDTTech in Kerala and has since trained over a thousand men in NDT and other inspection techniques. Qualified ISO Lead Assessor, also have various qualifications in Radiation Safety. Has offered training to Govt and Pvt sector engineers as early as 1979. An experienced computer programmer, is also actively involved with the design of Automated Test Systems in Eddy Current and Ultrasonics.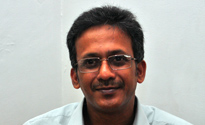 P.K. John
Director, Resident Faculty
ASNT Level III in UT, MT and PT. Experience with testing of components for a variety of industries. Started his career with X-Ray Engineering Company India Ltd, Mumbai. Being in the service industry, had an opportunity to work with a variety of industries in NDT and Inspection. Later worked for an oil and gas company in the Arabia for several years. Joined NDTTech Ltd in 1998 and was involved with training of personnel in select NDT methods since. Carries other qualifications in Welding Inspection, Lead assessor and have undergone special training programs with Krautkramer in UT and Eurosonic in ToFD.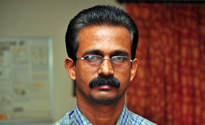 Biju Cherian
Course Coordinator
ASNT Level II certifications in surface testing methods. Actively involved in scheduling, organizing and issuance of certificates to successful candidates. The interface between customers and the company. A sharp thinker, maintains the entire list of students in his head. Biju is responsible for delivering courses on time and maintenance of the facilities both at office and the guest house.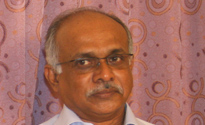 P.K. Mathews
Partner
ASNT Level II in UT and other surface testing methods. Started career as a Metallurgical Test Engineer with Elca Labs, Mumbai. He is the silent partner to NDTTech. Currently holds position as Senior QC Engineer with a major steel pipe manufacturer.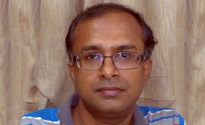 Dr. K. Mathew
R & D
Dr. K. Mathew received his B.E. (Electronics and Communication Engineering) degree from KVG College Of Engineering (Mangalore University) in 1994. Later on he did his M.Tech. (CEDT – Electronic Design) in 2006 and Ph.D. (CEDT) in 2013 both from the Indian Institute of Science respectively. His thesis title for M.Tech. was "Multiphase Bidirectional Flyback Converter Topology for Hybrid Electric Vehicles" and thesis title for Ph.D. was "Induction Motor Drives Based on Multilevel Dodecagonal and Octadecagonal Voltage Space Vectors". He is currently the Principal at Mar Athanasius College Of Engineering (MACE), Kothamangalam, Kerala. His research interests include embedded systems, power electronics, and electro-mechanic systems.